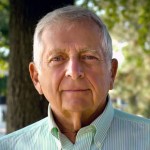 Franklin Jacobs – Chairman Emeritus
In 1958, Frank Jacobs developed the original design for what are now known as JI Bases. Often imitated – but never improved – original JI Bases can be found under tabletops everywhere from tiny bistros to bustling airports around the world. Currently, Frank serves as Chairman Emeritus in our St. Louis offices.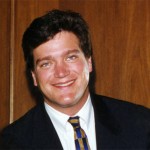 Michael Jacobs – Chairman/CEO
From his home base in Shenzhen, China, Michael is in charge of the manufacture and distribution of all JI Bases products. Mike's expert team of nearly 60 people control each step of the manufacturing, packing and shipping process. JI Bases operates as a licensed furniture factory in China, unique because the majority of suppliers and factories there do not have an export license. Michael is Chairman/CEO and the founder of JI Bases.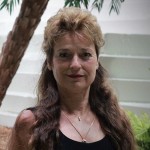 Teri Winters – General Manager
Teri's real title should be "Office Goddess," because she's in charge of pretty much everything around JI Bases – day-to-day operations, managing accounts, advising clients, and making sure our bases are exactly where customers want them, when they want them. With more than 30 years of experience in the business, Teri is a trusted wealth of insight for our clients, and the number one "go-to" person at JI Bases.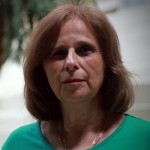 Georgianna Conboy – Customer Service
For more than two decades, Georgianna has helped our clients make purchasing decisions, place orders and keep track of shipments. Having faced nearly every possible experience in this business – the good, the bad, and the ugly – Georgianna is able to answer questions and deliver quick information about pricing, product information and freight quotes. A master of schedules and shipment tracking, Georgianna will reassure you that, yes, your bases will arrive exactly as planned.